If you're still stuck on what to get for that hard-to-buy-for person, these brands have a great mix of lifestyle/home goods/gifts that is sure to inspire you. Whether you're looking for something to pamper them, something to make them feel cozy, or something to keep them busy, they've got you covered.
These have all been recommended by my followers, your fellow Austinites, so you know they won't steer you wrong!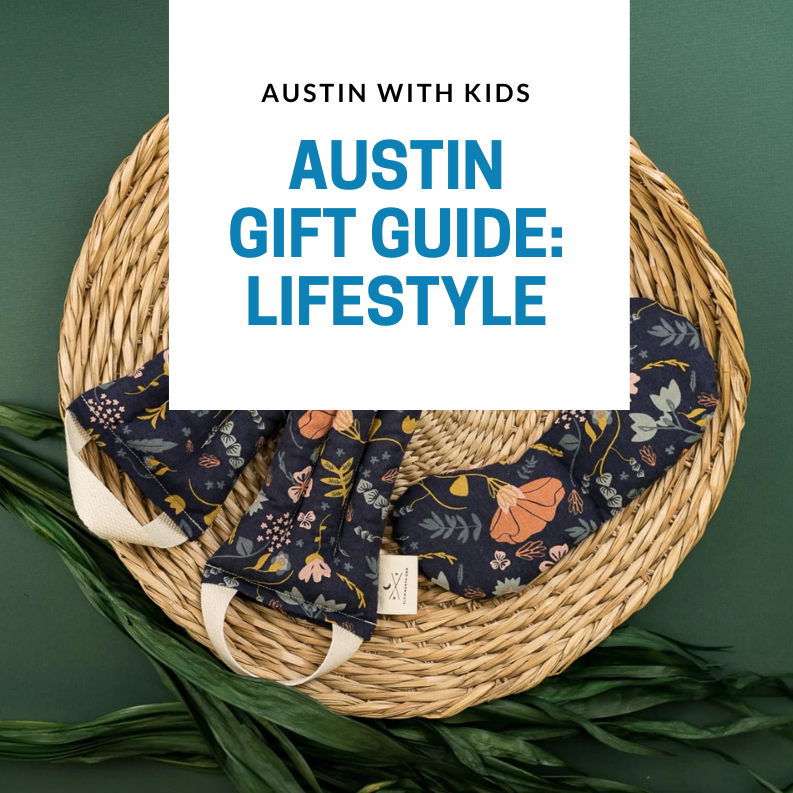 Don't miss the coupon code for Katie Kime (good through the end of the year)!
7 Local Brands for Gifts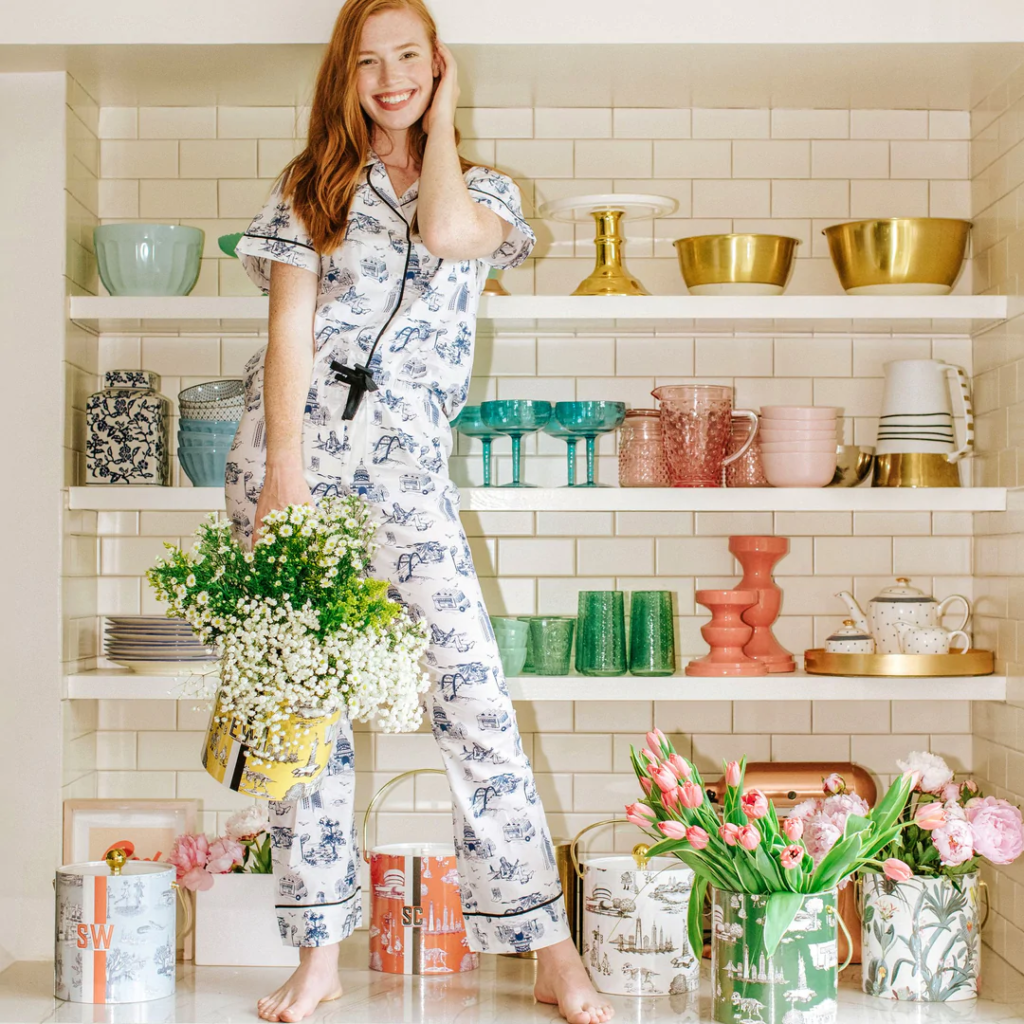 My husband bought me the cutest pajamas from Katie Kime last year, with Austin landmarks and Willie Nelson on them. They're the perfect gift for anyone who loves Austin (or any of the other cities she has toile pajamas for — Houston, Dallas, Fort Worth, Marfa).
Katie Kime also has home decor, wallpaper, and plenty of things to make your holiday special and charming.
Choose local pickup at the Katie Kime Showroom in Austin if you're worried about it shipping in time for Christmas!
Use code AUSTINWITHKIDS20 for 20% off an order through the end of the year. Cannot be stacked with other offers.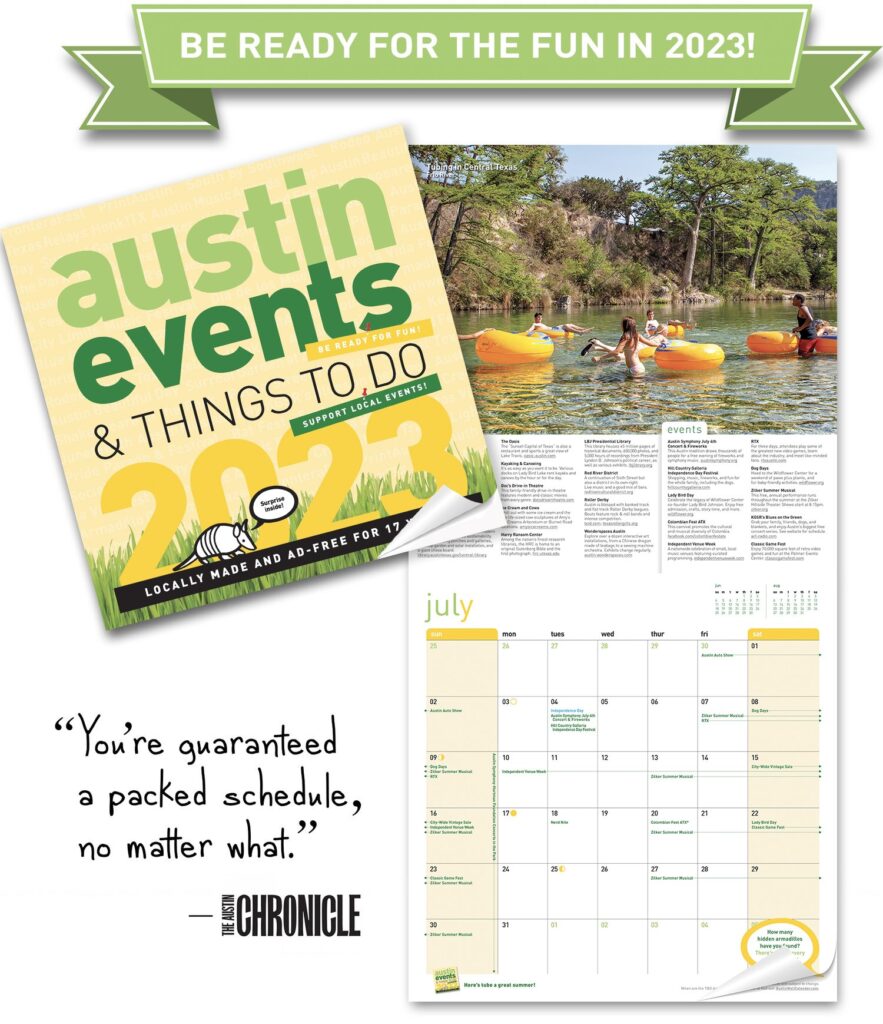 This calendar is a must-have for all of you who want to make sure you don't miss any of your favorite Austin events! I cannot wait to use it this year.
There are more than 250 events (with descriptions) on the calendar, from ABC Kite Fest to Austin Studio Tour to Eeyore's Birthday Party. Buy it in local stores (grocery stores, Book People, etc.) or on Amazon!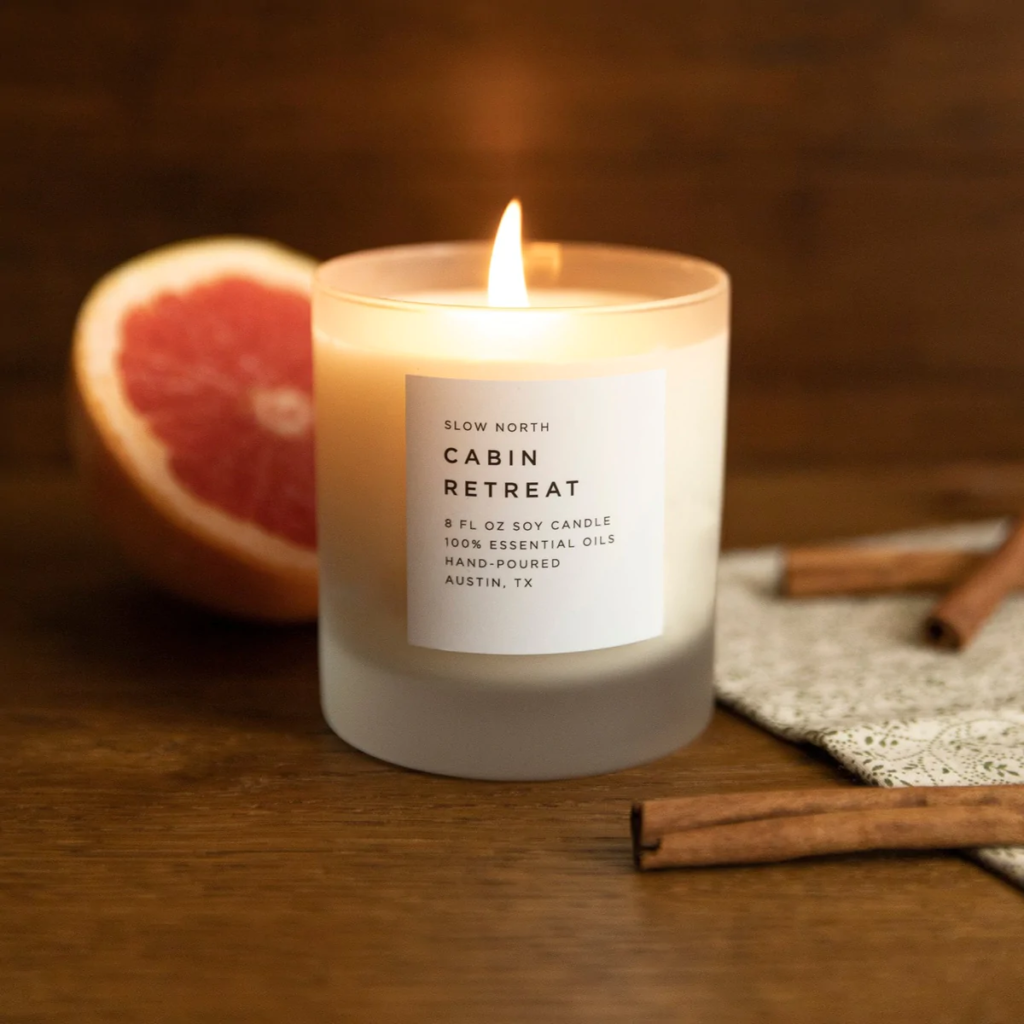 Nothing makes a home feel cozier than the soft glow of candles — and they have to smell great! Slow North is woman-owned and their products are made in Austin in small batches.
They have candles, sprays, essential oils, and lovely eye masks and neck wraps. These would make great gifts for girlfriends or anyone who is tricky to shop for.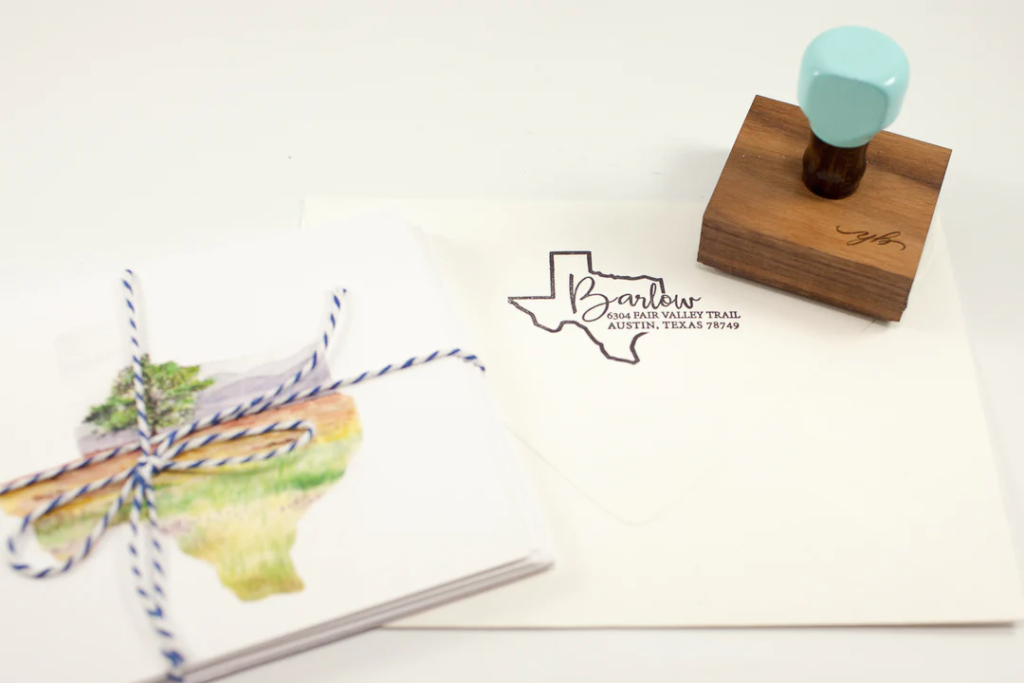 Create a custom rubber stamp for your friends or family. This is a great idea for teachers, new home owners and entrepreneurs!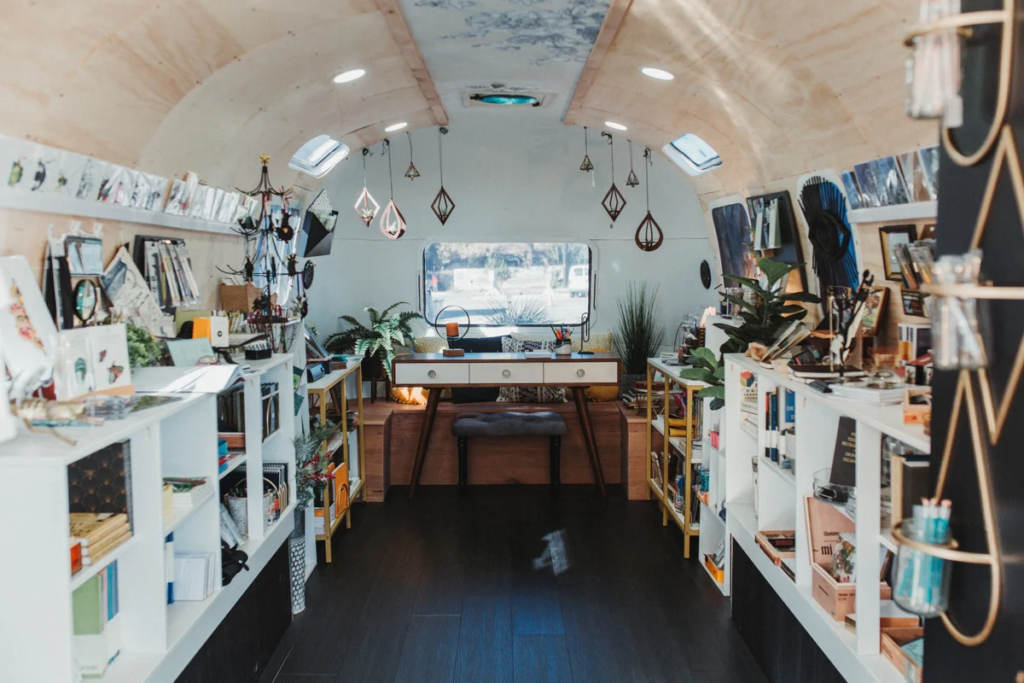 I have always been a pen and paper girl. I love planners and lists and writing notes. So Pelican Post and Paperie is a little dream shop!
If you have any writers or professionals in your life, you can get them a practical but gorgeous pen, journal, or high-quality paper.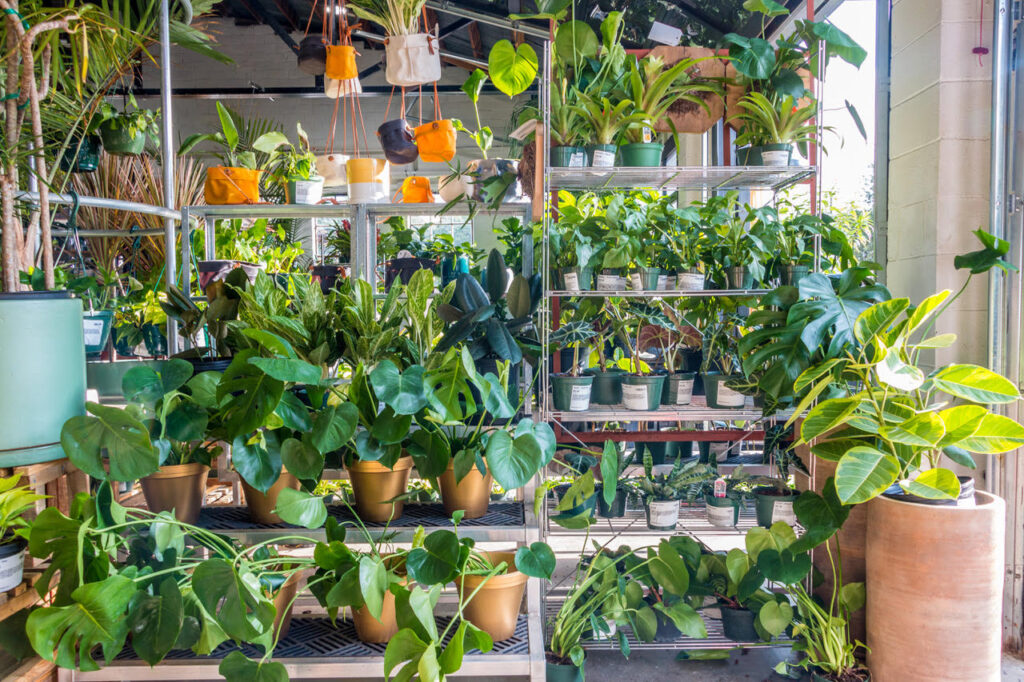 Whether you're looking for a gift for a gardener or a houseplant lover, you can find tons of options at Garden Seventeen. Supplies, tools, beautiful plants, you name it. There's even a coffee truck and taco truck on site, so you'll love your shopping experience even more!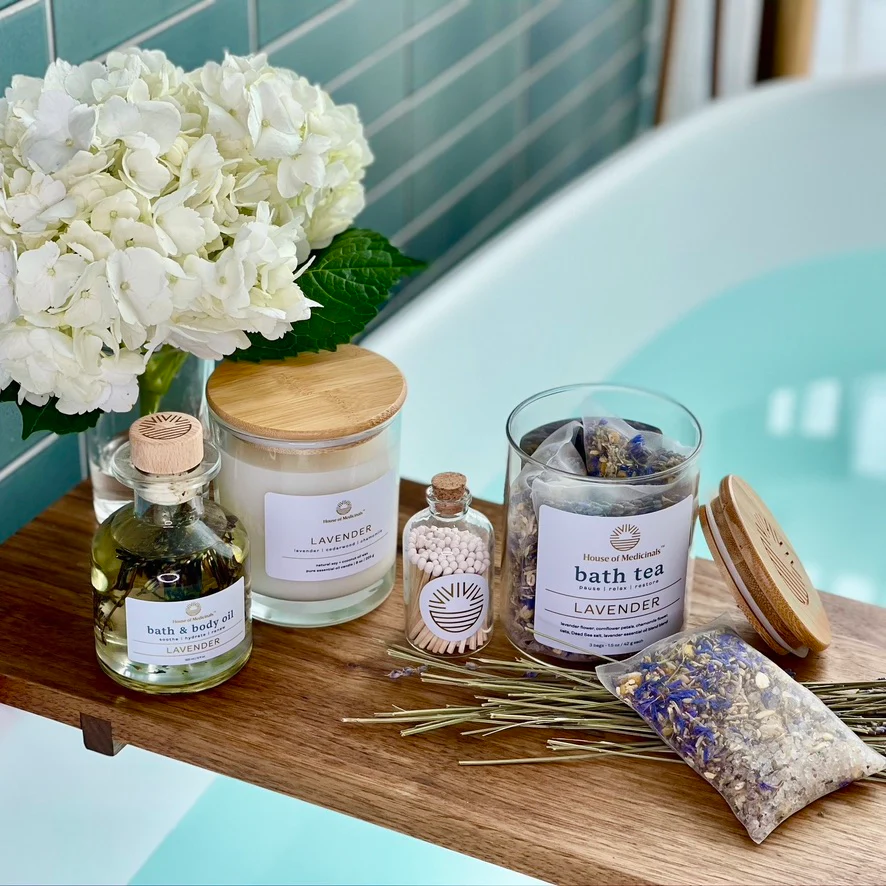 Pamper your loved ones with all-natural bath and body products from House of Medicinals! You can find herbal bath teas, essential oil candles, bath oils, and more. This company is focused on being eco-friendly, with plant-based products, plastic-free packaging and cruelty-free.
Make sure to check out my other local gift guides: where to shop, food gifts, kids and parents, and accessories!