Are you the kind of person who needs to browse for gifts before inspiration strikes? Then you need to know the best places in Austin to find presents for everyone on your list.
These local stores and pop-up holiday markets are the best spots to find unique ideas from smaller brands that you may not stumble on otherwise. No matter who you're shopping for, you'll find something for them at one of these places.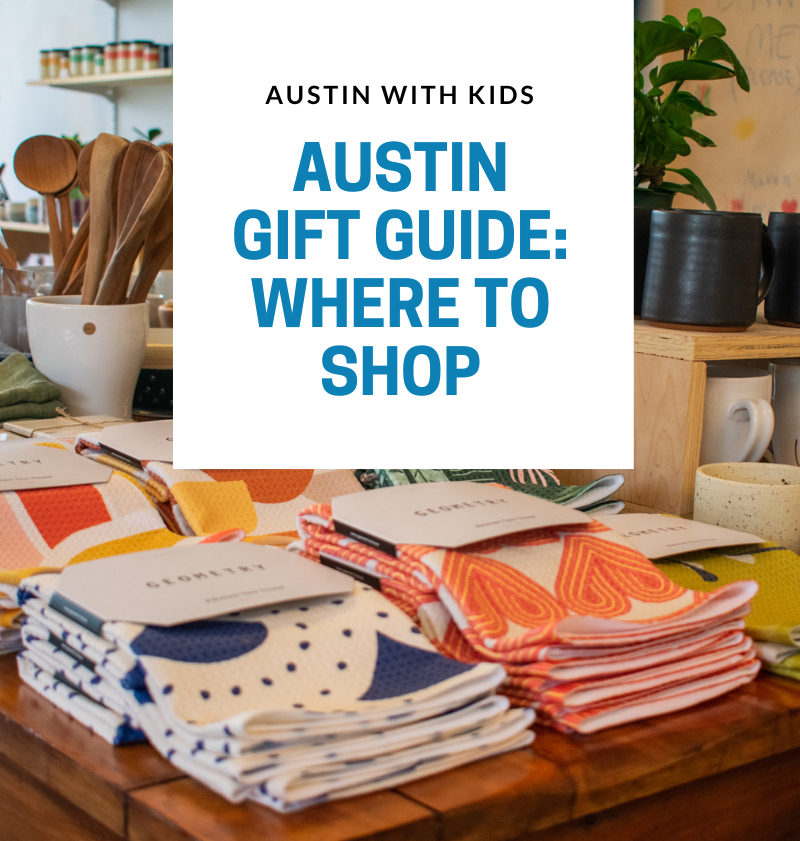 (I'll have another post that includes children's/baby boutiques more specifically, so stay tuned.)
Don't miss the discount codes from Atown and Parker + Scott!
7 Great Places to Shop in Austin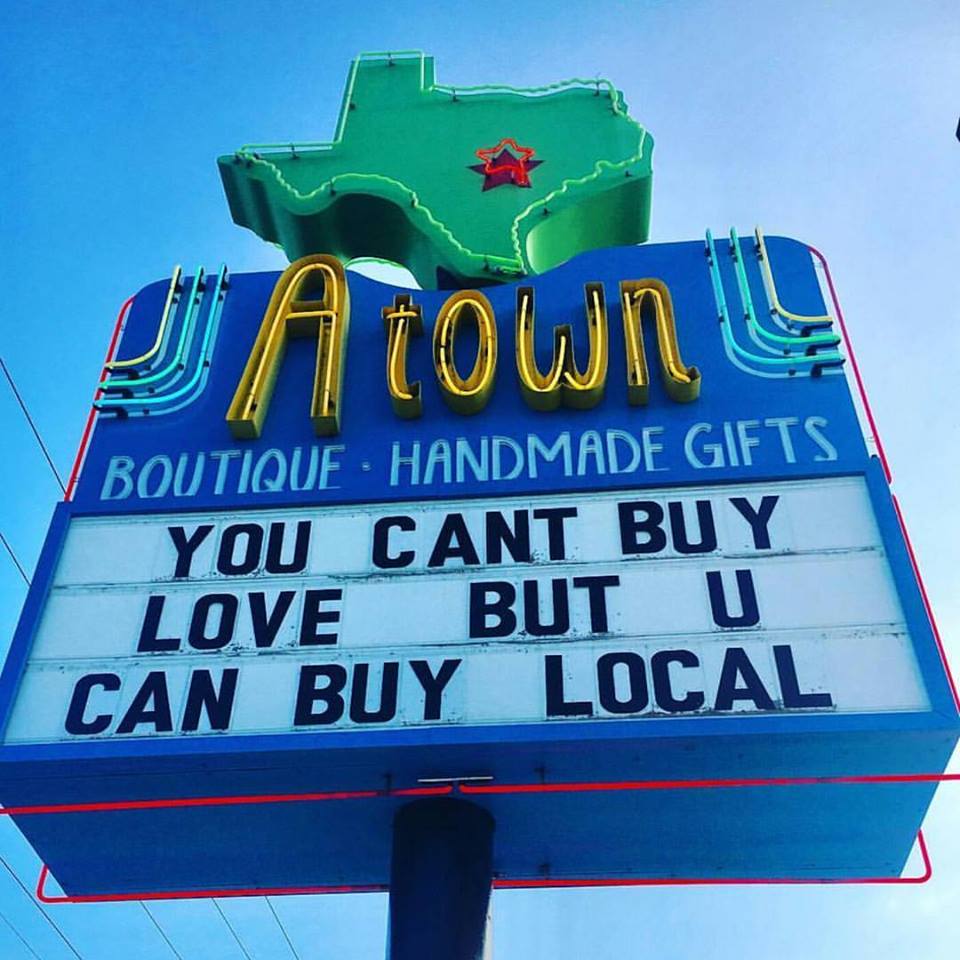 If you want Austin- or Texas-themed gifts (as well as lots of other fun quirky things), Atown is the place to shop. I've already put a bunch of Austin prints and shirts on my wishlist! The follower who suggested this one said they have a great holiday setup in-store every year, and they always offer free gift wrapping!
Use code AUSTINWITHKIDS for 15% off at checkout!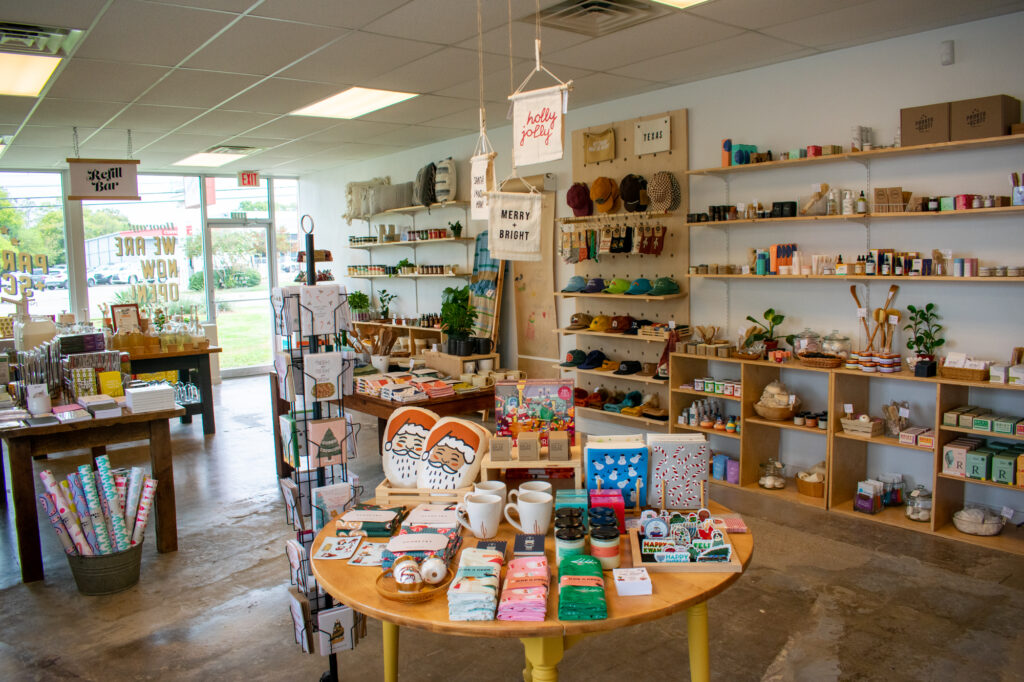 You'll find a little bit of everything here when it comes to gifts, and many of them are Austin- or Texas-based brands. Kids toys and books, home goods, hats, beauty products, you name it! All in the most adorable shop you'll find.
This new general store is not only super cute, but the owners are very sustainability focused! There's a refill bar to fill your own containers with household cleaning products so you don't have to keep buying and throwing away plastic bottles. They also have Ridwell recycling boxes, pack and ship in recycled or upcycled packaging, and go for sustainably-made products when possible.
Use code austinkids for 15% a purchase of $30 or more, in store or online.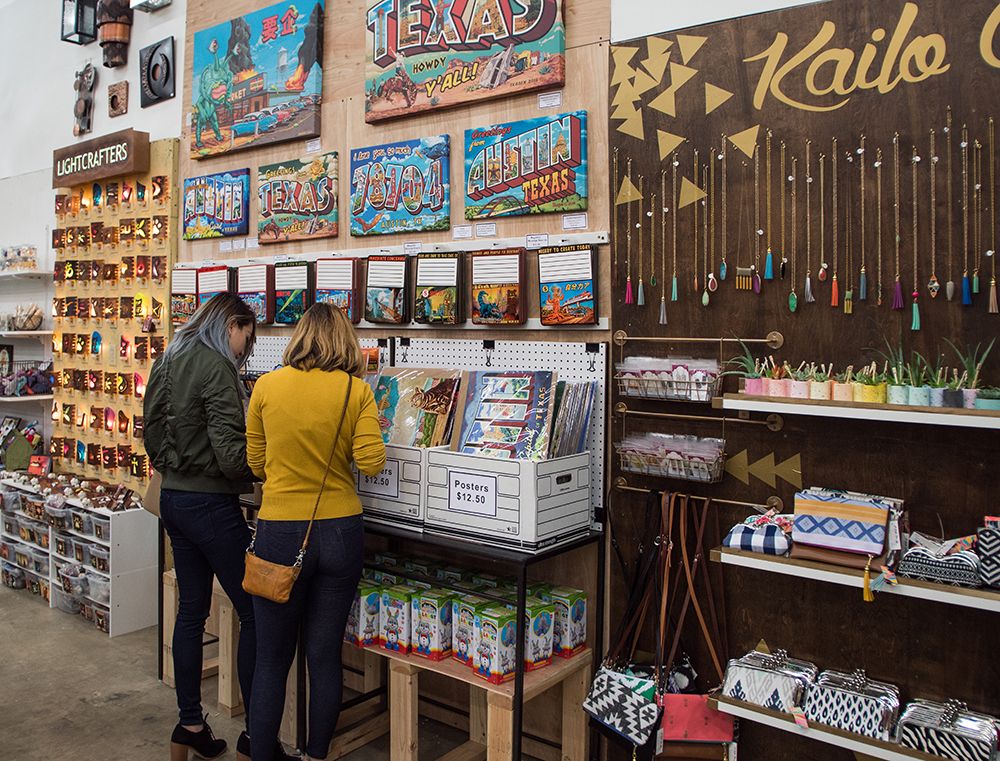 Ask any Austinite who has lived here for a handful of years where to shop during the holidays, and Blue Genie Art Bazaar is going to come up! There are more than 200 talented vendors that sell their products here, so you will find the most interesting, fitting gift for everyone on your list.
There's art, jewelry, home decor, clothing, food and more. You can shop online or in store through 12/24.
I'm buying these A Brighter Day color-your-own wildlife stickers for my kids and adding this breakfast tacos tea towel to my list.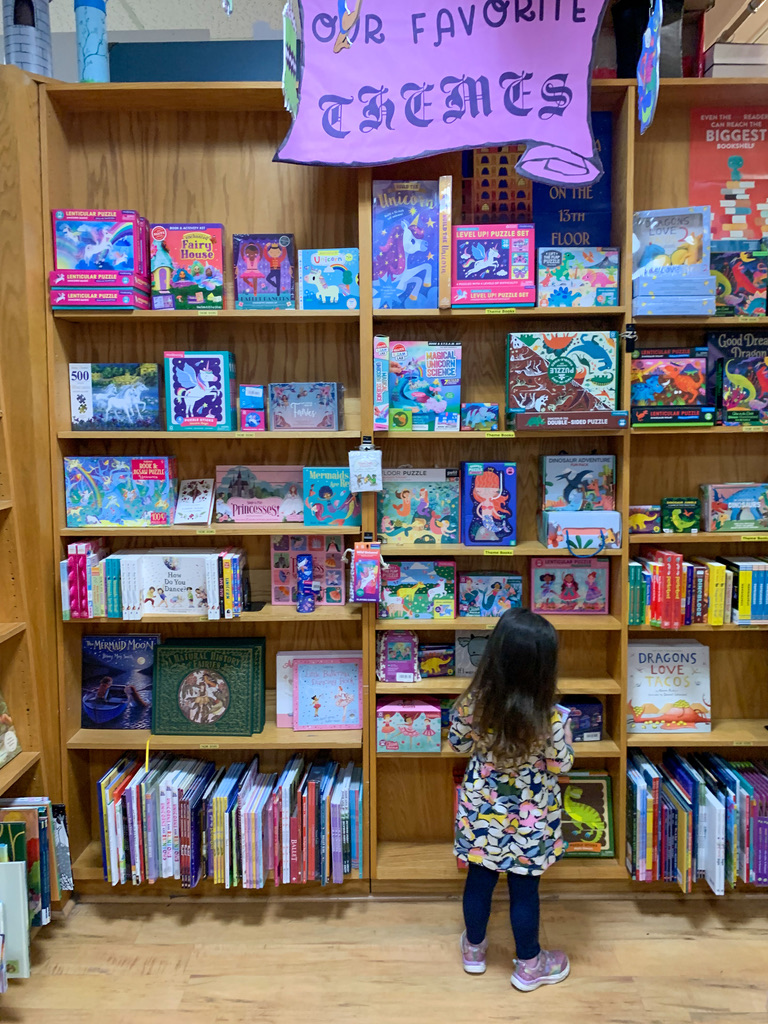 Pop into Book People for all your book, stocking stuffer and Austin- or Texas-themed gift needs.
I could browse Book People for hours. Their kid section has all the best books, plus staff who can give you recommendations; the stairs are lined with all kind of silly or useful little items; and they have totes, mugs, and lots of other gift ideas scattered throughout that will check lots of recipients off your list.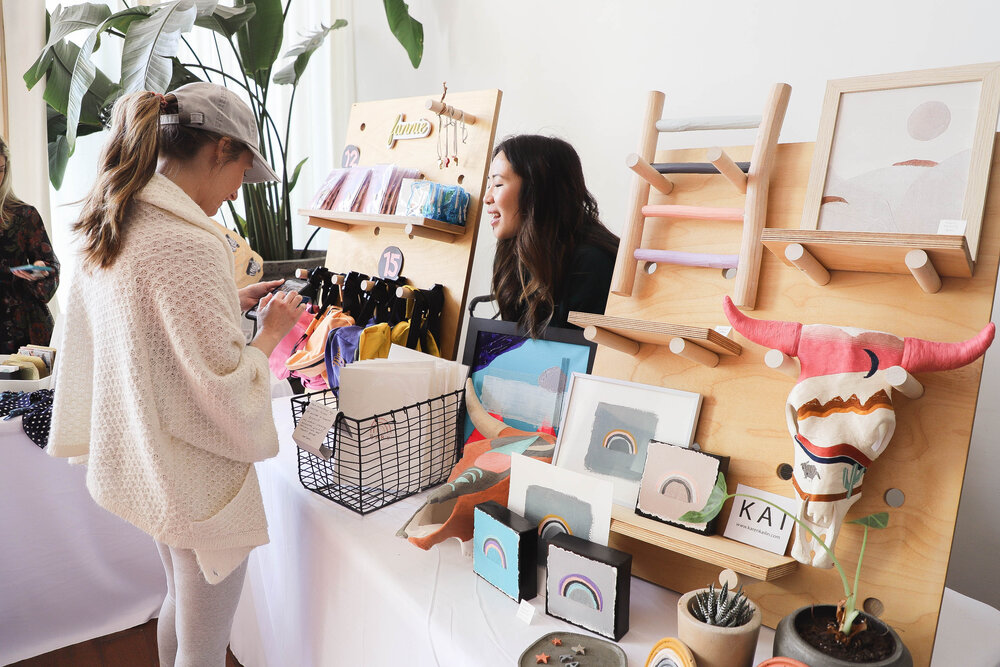 Make a fun day of shopping at this holiday mini market! There are 60 vendors (all women-owned businesses), as well as complimentary drinks, a DJ, coffee and food trucks to buy snacks from. And the whole event is free to attend!
This 3-day pop-up market features more than 100 vendors and is an upscale vintage-inspired shopping experience. There are boutique clothes, jewelry, antiques, home decor, and lots and lots of holiday goodies. I think this would be the perfect one to take some girlfriends to!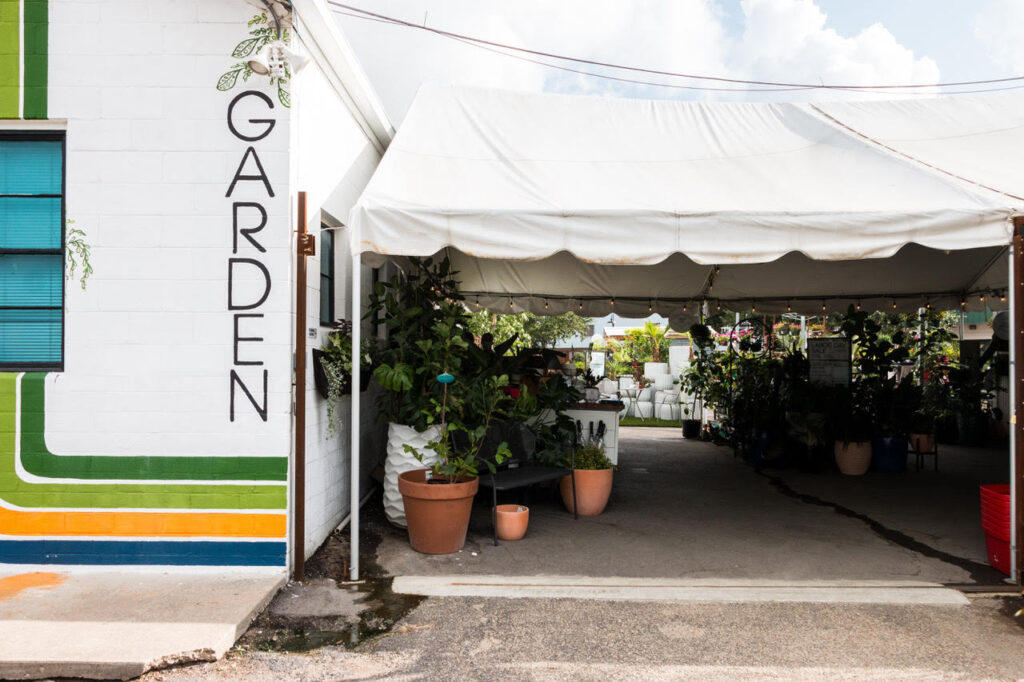 Garden Seventeen will be holding its annual holiday market, with 20+ local vendors, fresh-cut Fraser firs, and free natural wood ornament painting for the kids!
Check out the best local food gifts, and keep an eye out for more gift guides coming soon!