Food gifts might be my favorite! They're perfect for hard-to-buy-for relatives, host gifts, corporate gifts and your own home. And better yet, they're thoughtful without taking up space in the recipient's house!
Whether you're heading to a local gathering or want to send a taste of Austin to faraway friends, order some tasty treats from a local business.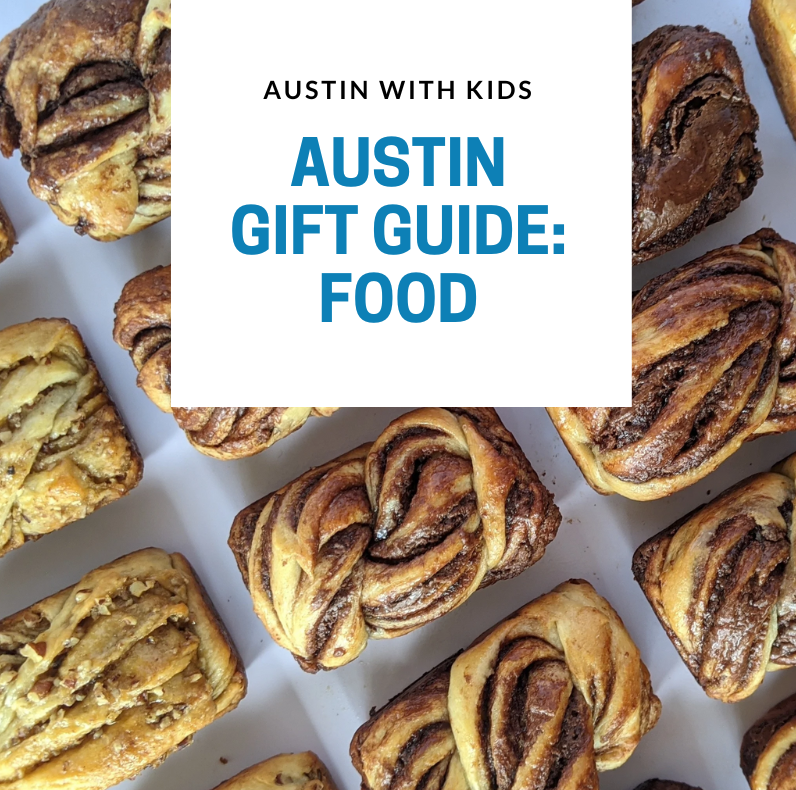 Austin has so many great bakers, cooks and makers that it's hard to narrow it down, but start with these 7 sellers around the city for great gift ideas.
These were all recommended to me by local Austinites, so you know they've got to be good!
Make sure to check out the discount codes for Babka ATX (expires 12/9), Austin Jam Company, and Cornucopia Popcorn.
7 Delicious Food Gifts From Local Austin Businesses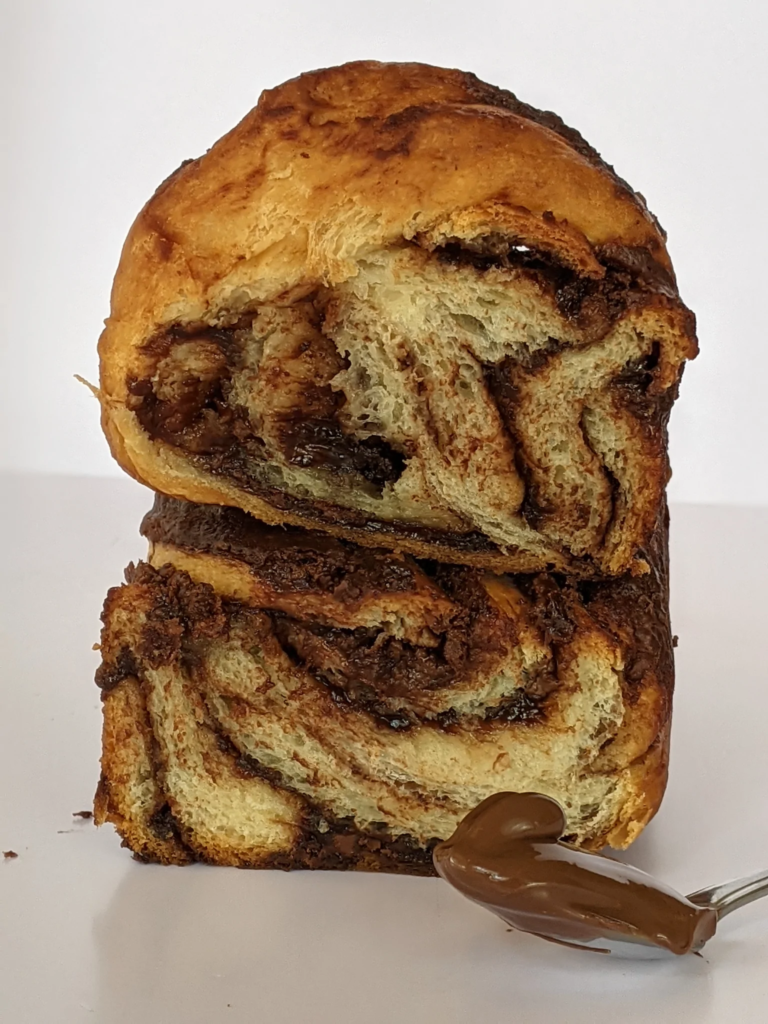 These babkas are perfect for dessert at a holiday party or even for Christmas breakfast. They're described as pillowy and melt-in-your-mouth — enough said. If someone showed up to my door with one of these babkas, we'd be friends for life.
My pick: the Nutella babka seen above.
Use code AUSTINWITHKIDS for 10% off your order until 12/9/22. Use the calendar at checkout to pre-order your babkas for exactly when you want them to arrive or be picked up!
Cheese please! Not only can you order cheese trays for your big holiday party plans, you can also gift Cheese of the Month club memberships to friends and family.
My pick: The Taste of Texas bundle includes 3 cheese, chocolate, salami, cajeta and crackers from Texans.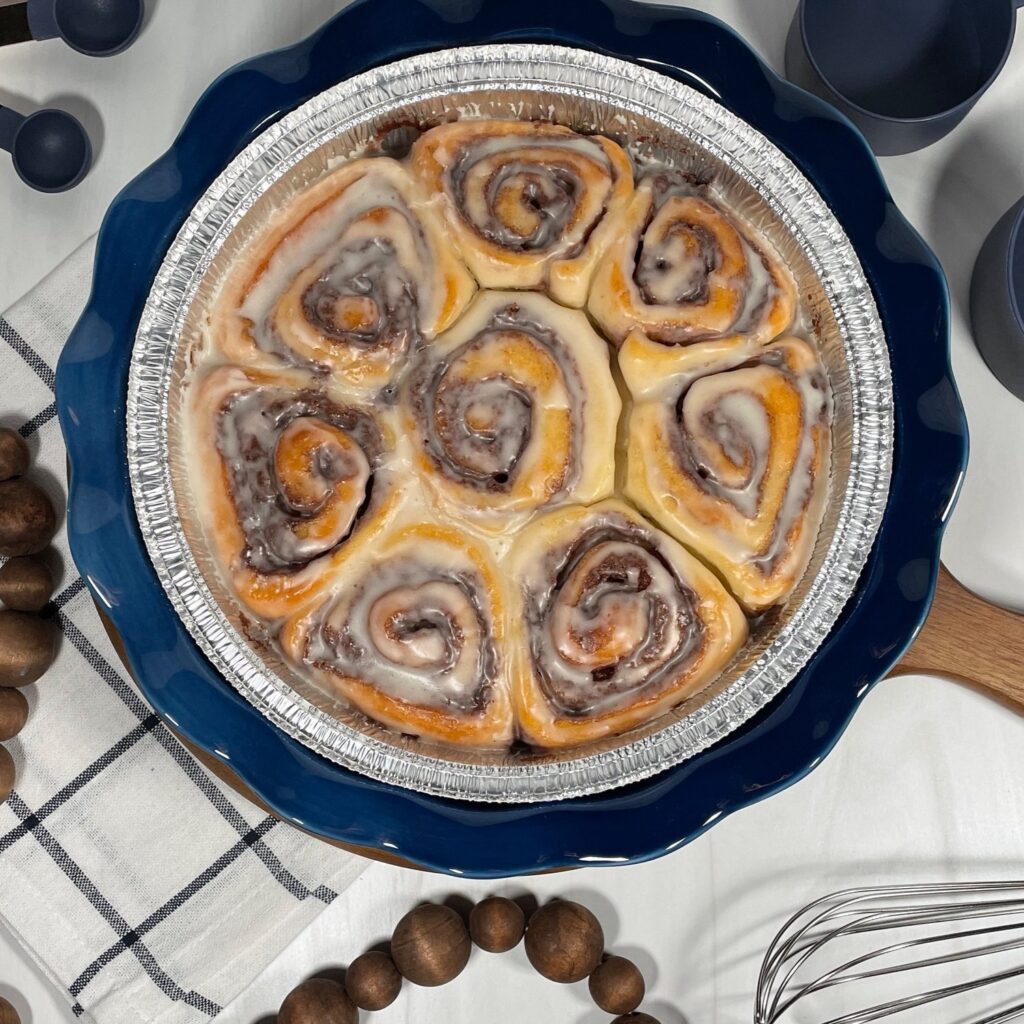 Be the hero of brunch or lock down your holiday breakfast plans with these home bakery cinnamon rolls. They come frozen, so you can gift them for your friends or family to enjoy later (and fill their home with the smell of fresh-baked cinnamon rolls in their oven)!
My pick: While you can't go wrong with original, I want to try the coffee glaze!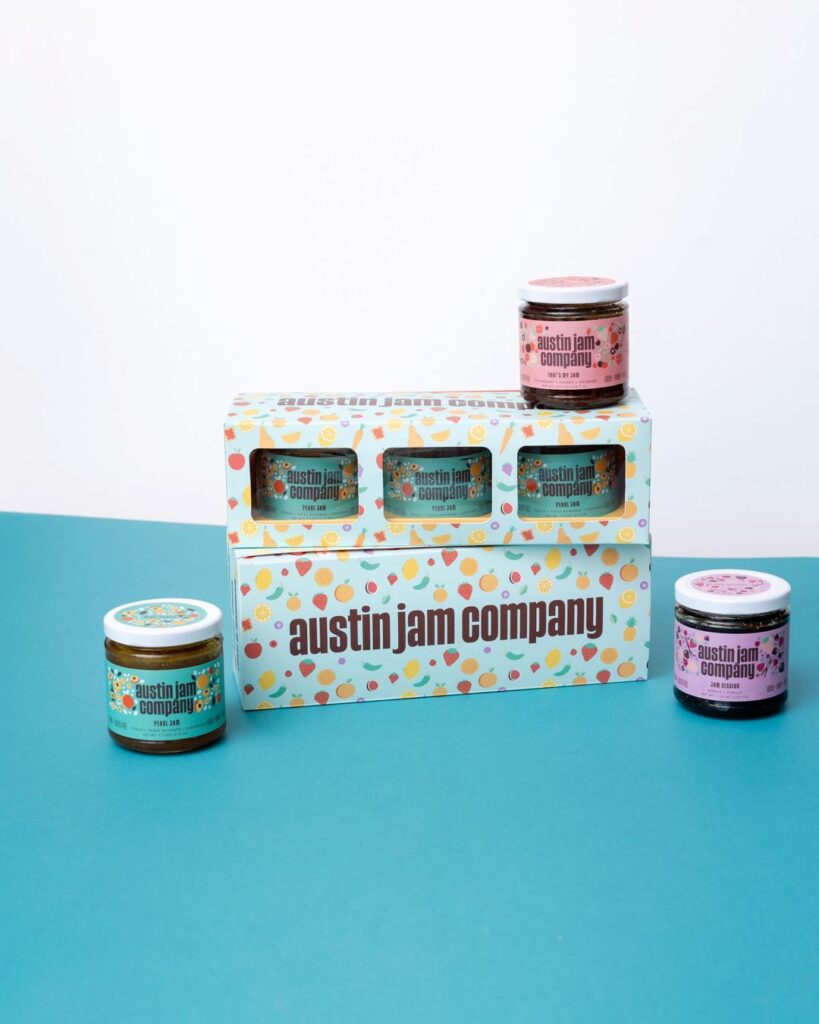 Jam is an awesome gift idea because it doesn't have to be eaten right away (and it can be shared with the gift giver!). Austin Jam Company makes uniquely flavored jams great for a present or a cheese board.
My pick: Give the 3 Pack Gift Box so your loved one can try a variety!
Use code KIDS for 15% off your Austin Jam Company order!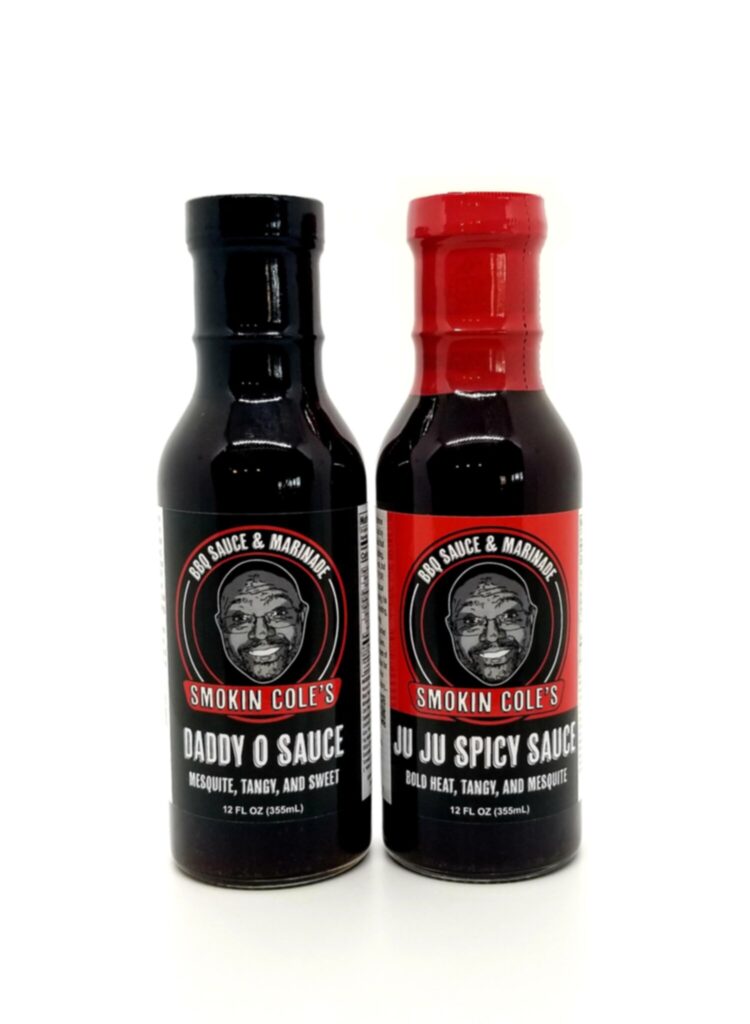 Do you know someone who loves barbecue? Do you know someone who SHOULD love barbecue but just needs the right sauce? Smokin Cole's BBQ Sauce and Marinade is a father-son business that lets you give the taste of Texas barbecue to your friends and family.
My pick: Try one of each with this combo.
Confituras makes a wide variety of preserves, jellies and butters, all perfect for a biscuit, charcuterie board or just a spoon. Gift a 6- or 12-month share, a biscuit kit, or even a canning class!
My pick: The perfect Texas holiday bite — cranberry jalapeno jelly.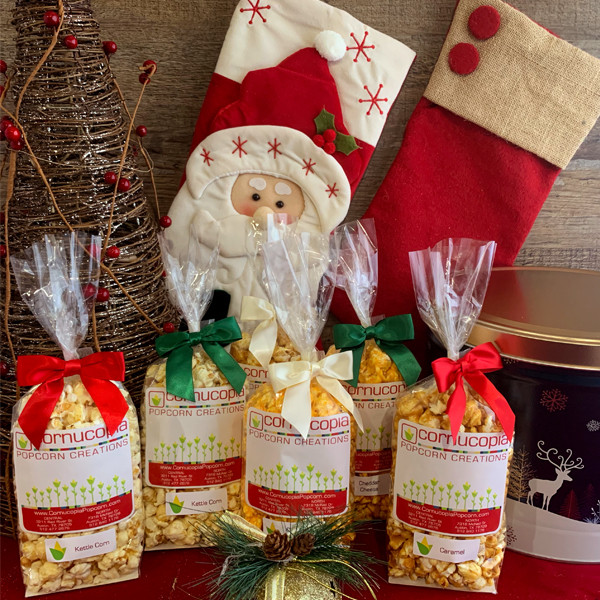 We always got those 3-flavor popcorn tins every Christmas growing up. Cornucopia gives me those nostalgic feelings but takes it up a notch!
They have so many unique flavors to try: wild onion, biscuits and gravy, and dill pickle to name a few. But there are also sweet and holiday options, for whatever your taste is.
My pick: For my sweet tooth: Cookies and Cream. For my curiosity: Biscuits and Gravy.
Use code AUSTINWITHKIDS for 15% off your order online!
I've got more gift guides coming down the pipe soon, so check back in for more local holiday ideas.