Whether you live in Austin or are just visiting for the weekend, you don't always have time to drive way outside city limits to the hill country or other great hikes in the area. But that's what makes Austin so awesome for outdoor lovers! There are plenty of green spaces and good hikes right in the middle of the city.
And if you're hiking with kids, you know you don't always want to have to spend an hour or more in the car before you even get to the hiking trail. Sometimes the whining is just too much!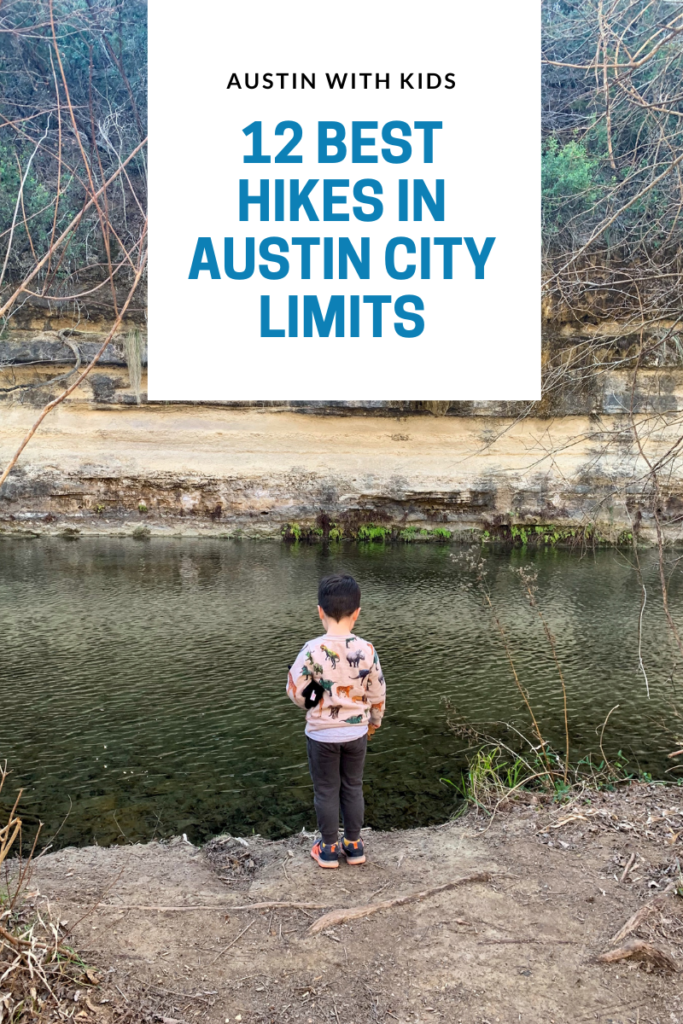 These are the 12 best hikes you can do without ever leaving Austin, and they're great options for bringing your kids along. They are local favorites, some of them are challenging, and they all have interesting scenery to take in while you're hiking.
5808 McKinney Falls Parkway, Austin, TX 78744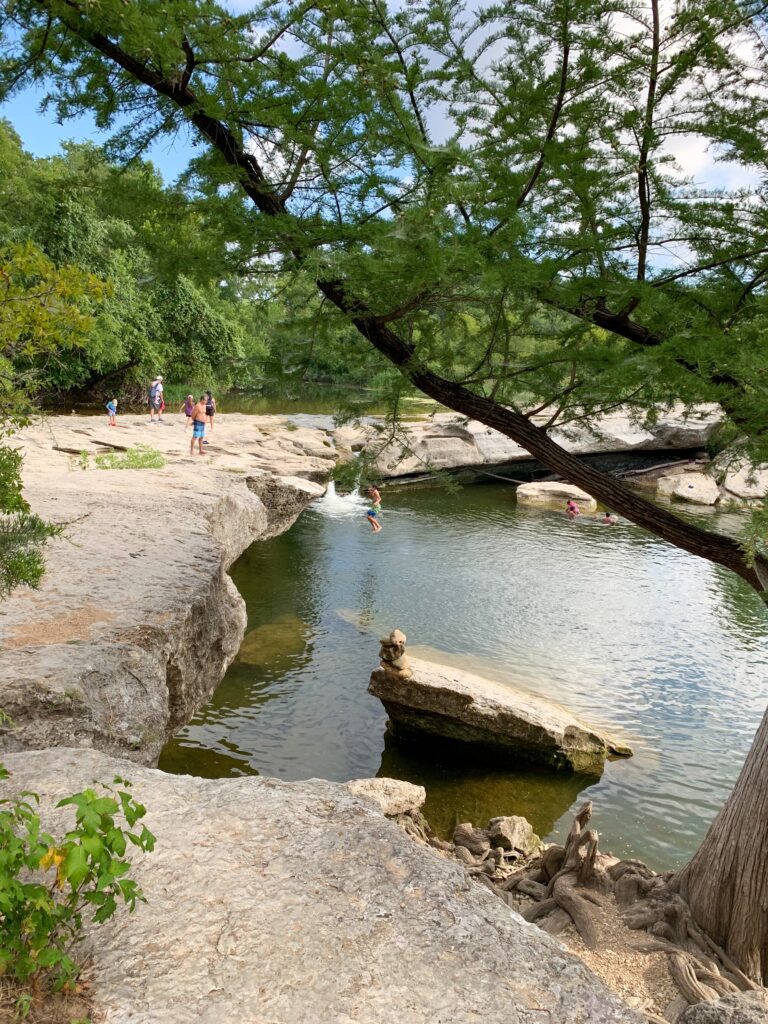 The one state park within Austin city limits!
There is an easy flat trail here between the Upper Falls and Lower Falls. The Upper Falls is a popular place for jumping off the rocks at the top of the falls into the water below. The Lower Falls is a favorite swimming hole to hang out at on a summer day.
You can also visit a Texas homestead and an old rock shelter. Overall, there are almost 9 miles of trails at McKinney Falls.
7301 Spicewood Springs Road, Austin, TX 78759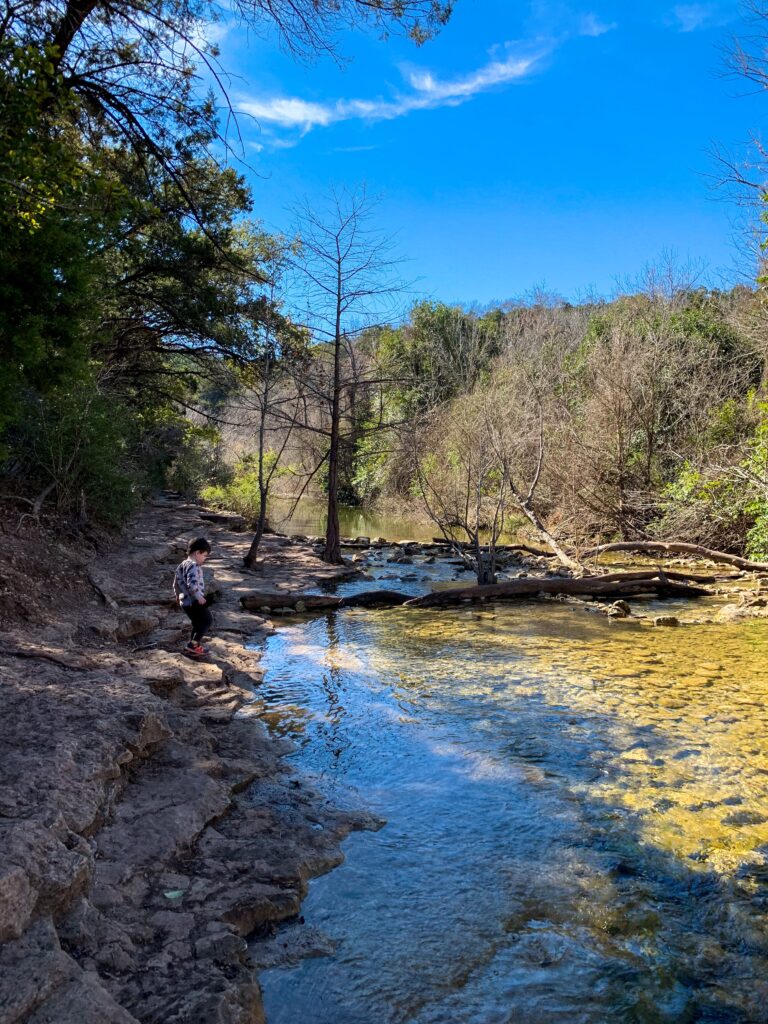 I love St. Edward's. It's a great place for a hike in the shade and a dip next to the limestone bluffs. There's about 4 miles of trails here, some in open fields and some with sights like waterfalls.
Do NOT leave anything valuable in your car here! Car windows get smashed regularly here — you can see a lot of broken glass in the parking lot for this reason. It's an unfortunate problem for such a beautiful spot!
2000 City Park Rd, Austin, Texas 78730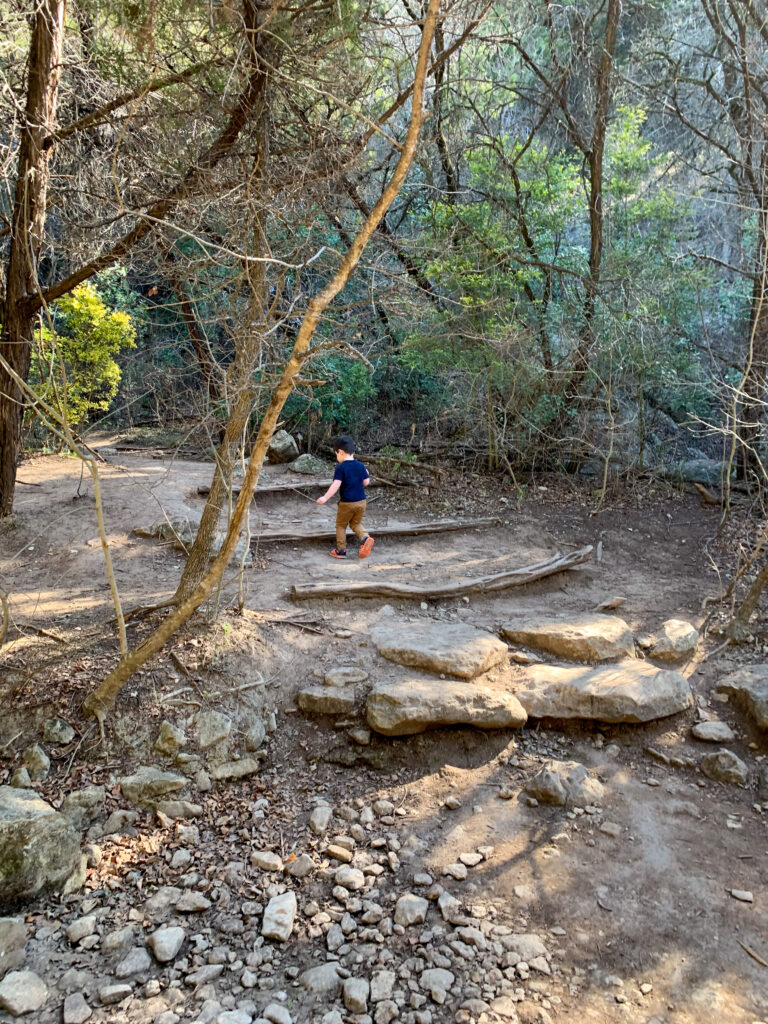 Turkey Creek Trail is in Emma Long Metropolitan Park. Wear your hiking shoes that can get wet, because this one has LOTS of creek crossings! Turkey Creek is a fun one when it's warm out — not only do you cool off when your feet get wet in the creek, but you can head down the road to the Emma Long beach for a swim.
The Turkey Creek trailhead and parking lot are outside of the paid part of Emma Long park, so you don't have to worry about a fee unless you want to go swimming too!
4998 River Pl Blvd, Austin, TX 78730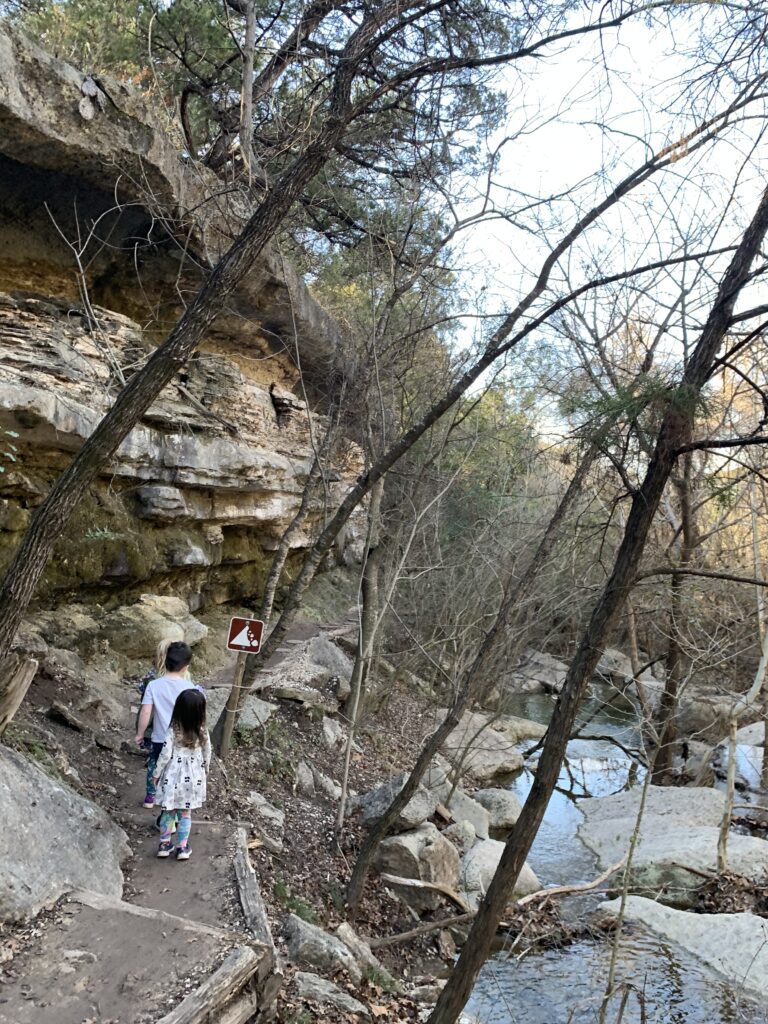 If you're looking for a fitness trail that will get your heart rate up (even if you're in awesome shape), River Place Nature Trail is a good option. The Canyon Trail is almost 6 miles, has more than 2700 stairs one way and an elevation change of 1700 feet.
Fortunately for those of us who aren't in great shape or who have little kids, there are two other trails. The Little Fern Trail is a fun hike that is interesting for adults but still easy enough for kids. There are some stairs so it's not too boring, and there are waterfalls, a turtle pond, and big rocks to look at.
There is a $10 fee per person (free for kids under 12) on weekends and holidays. It's free on weekdays.
10801 Sierra Oaks, Austin, TX 78759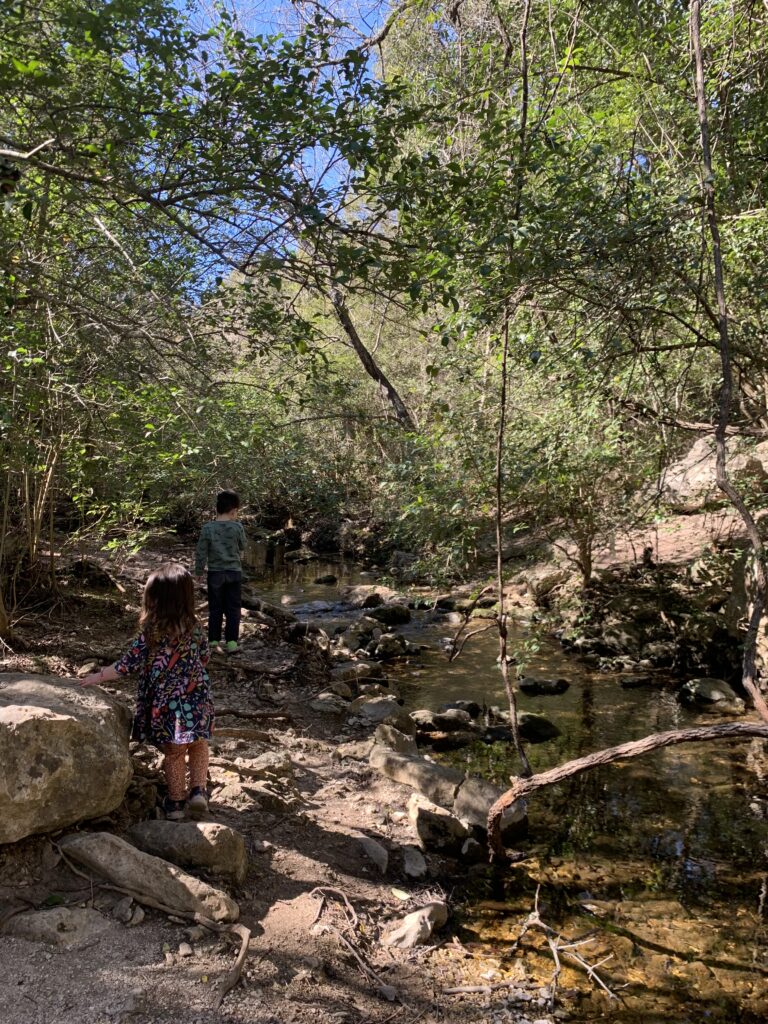 This is a shady hike through the trees in a Northwest Austin neighborhood. There's about 2 miles of trails here and a creek alongside parts of the trail (and a few creek crossings on rocks or logs).
This park has a fun playground at one of the trailheads, so if you're with kids, you can add in a little extra play time before and after the hike.
12138 N. Lamar Blvd., Austin, TX 78753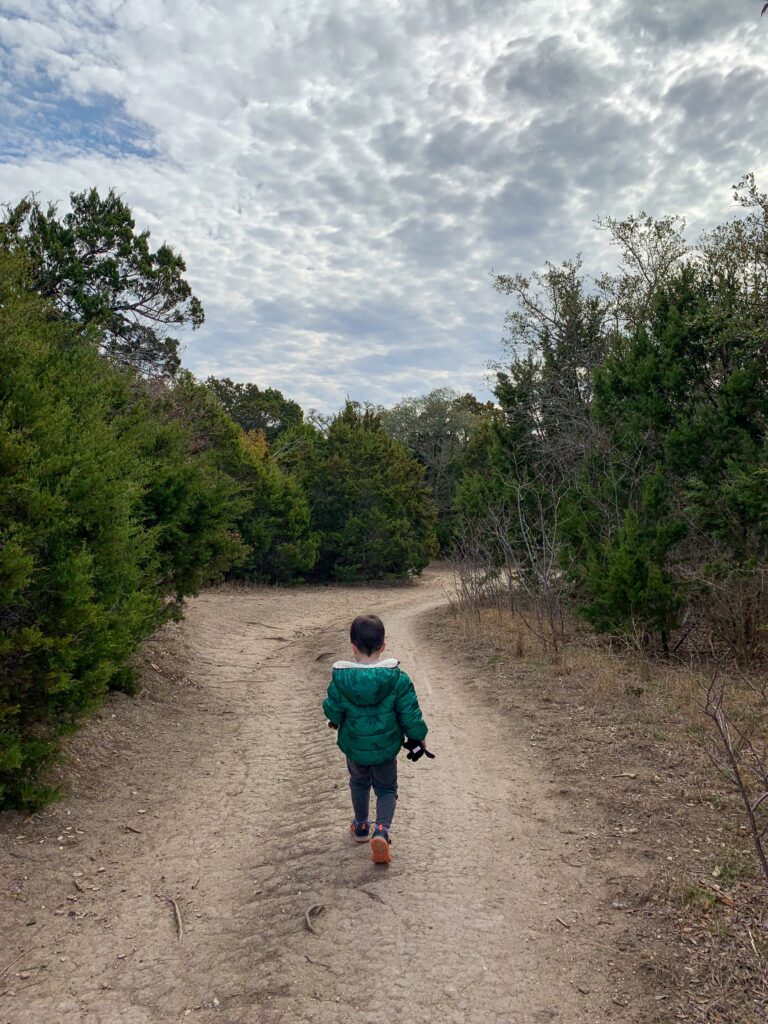 With more than 15 miles of trails, there's lots to do for both hikers and bikers in Walnut Creek Metro Park. And if you have a dog, this is a great park for you — it's got an off-leash area of trails.
There's a paved bike trail that connects to other parks and lots of unpaved hiking trails criss-crossing the park. Mountain bikers use them too, though, so pay attention and share the trails!
Bonus: Walnut Creek park has an awesome playground along with a former Fortlandia fort! It's one of my favorites.
3505 W 35th St, Austin, TX 78703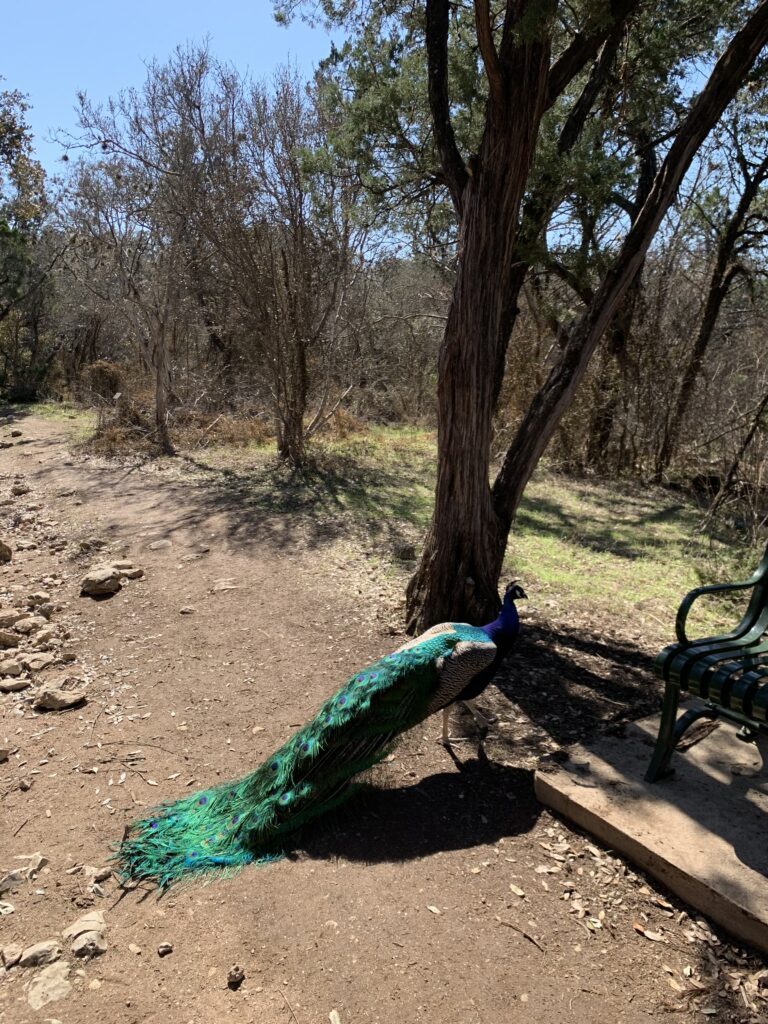 Hike with the peacocks! This centrally located park has a cottage and gardens with a flock of peacocks, as well as a hike that takes you by a little finger of the Colorado River. It's a fun free outing if you want to forget you're right in the middle of the city for a little bit.
3800 Mount Bonnell Rd, Austin, TX 78731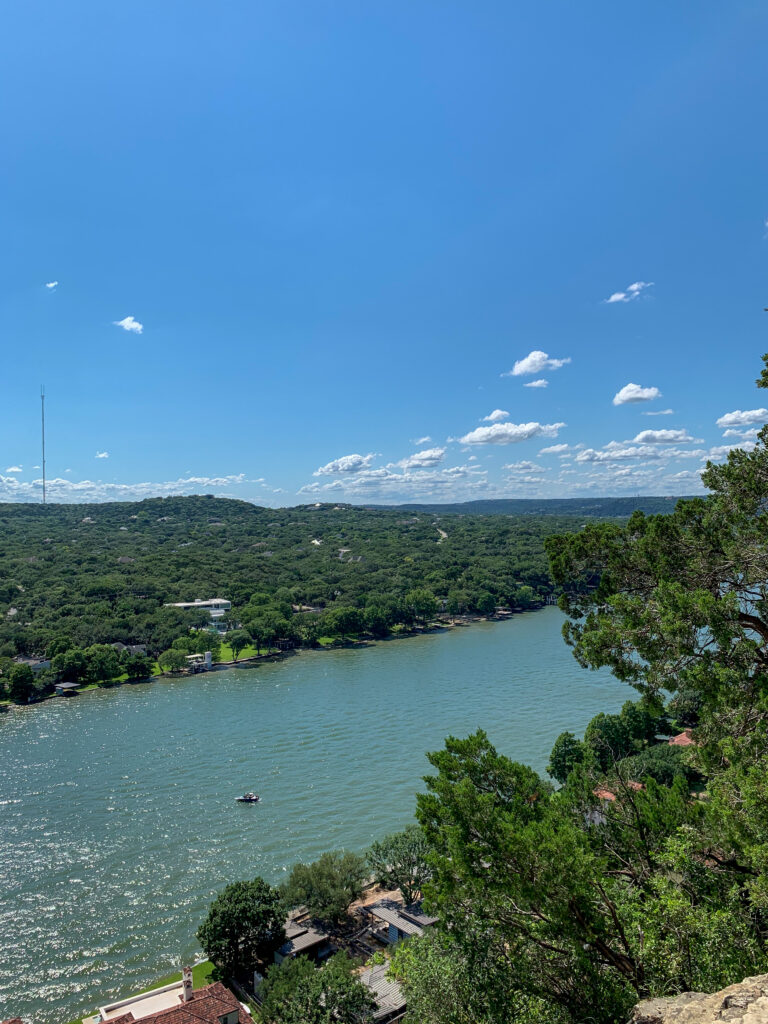 Take a very short hike (and a few flights of stairs) and you'll be rewarded with an awesome, iconic Austin view. Mount Bonnell is a must-do when you're in Austin. It's got a great view of Lake Austin and is right in the middle of the city, so it doesn't have to take the whole day.
Multiple entrances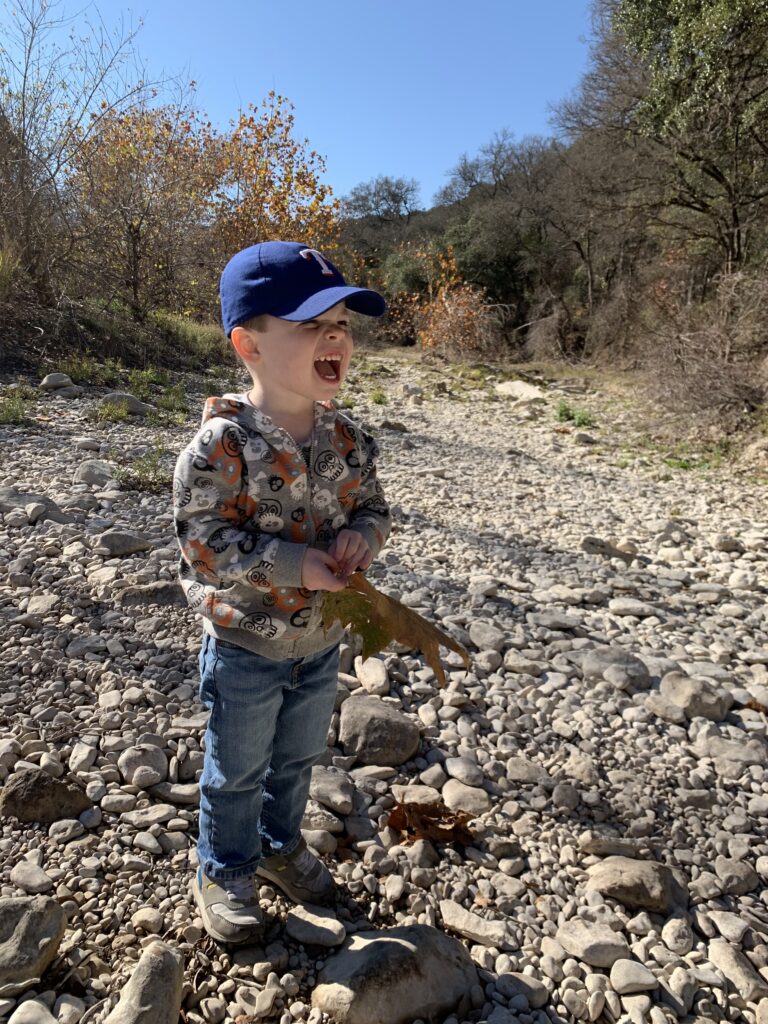 This is THE place to hike in Austin. There are tons of greenbelts around town, but if people talk about The Greenbelt, they're normally talking about Barton Creek. There are several different trail entrances and 12 miles of trails to explore.
Twin Falls is a popular trail to try — it's no problem to make it to Twin Falls with your kids. If your kids are good hikers, you can keep going down to Sculpture Falls, which is more than a mile farther down the trail! If you're looking for a challenge, the Hill of Life trail is for you.
6701 Lakewood Dr, Austin, TX 78731
5343 Old Spicewood Springs Rd, Austin, TX 78731
6958 Old Spicewood Springs Rd, Austin, TX 78731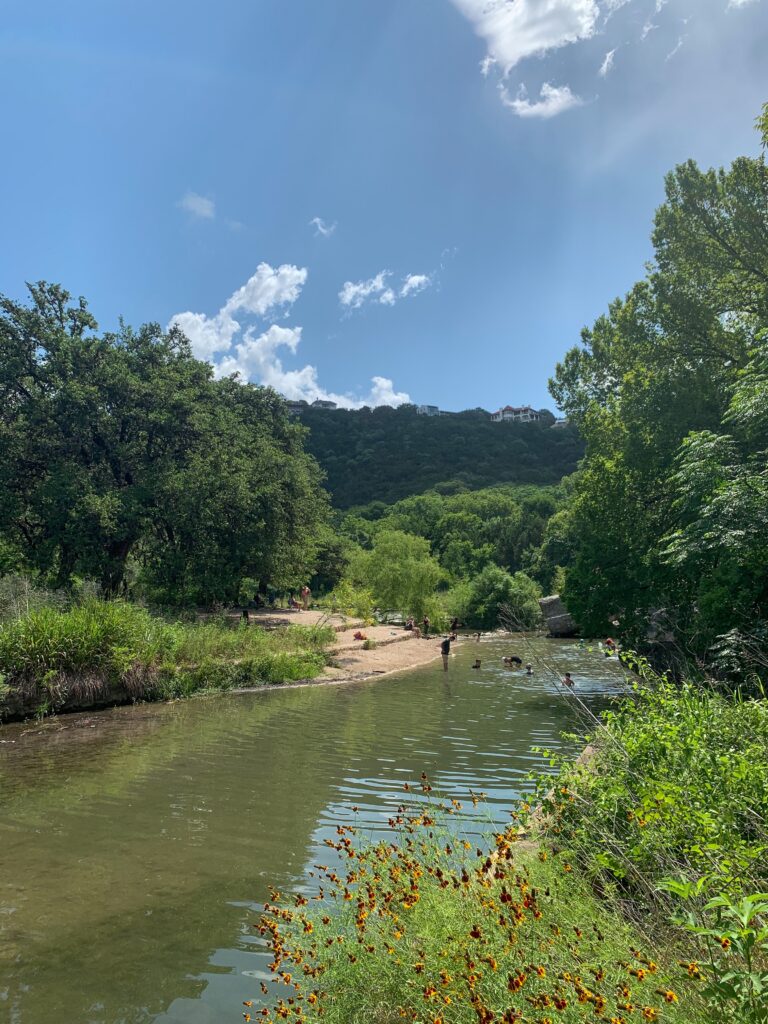 If it's hot out and you're looking for water, this is another great option for a hike (and a dip if the water is safe)! There are multiple entrances to this creek and hiking trails, as well as several waterfalls to see along the way. There are more than 4 miles of trails along this greenbelt.
This is also a favorite spot for bouldering, which my kids loved watching!
907 West Slaughter Lane, Austin, TX 78748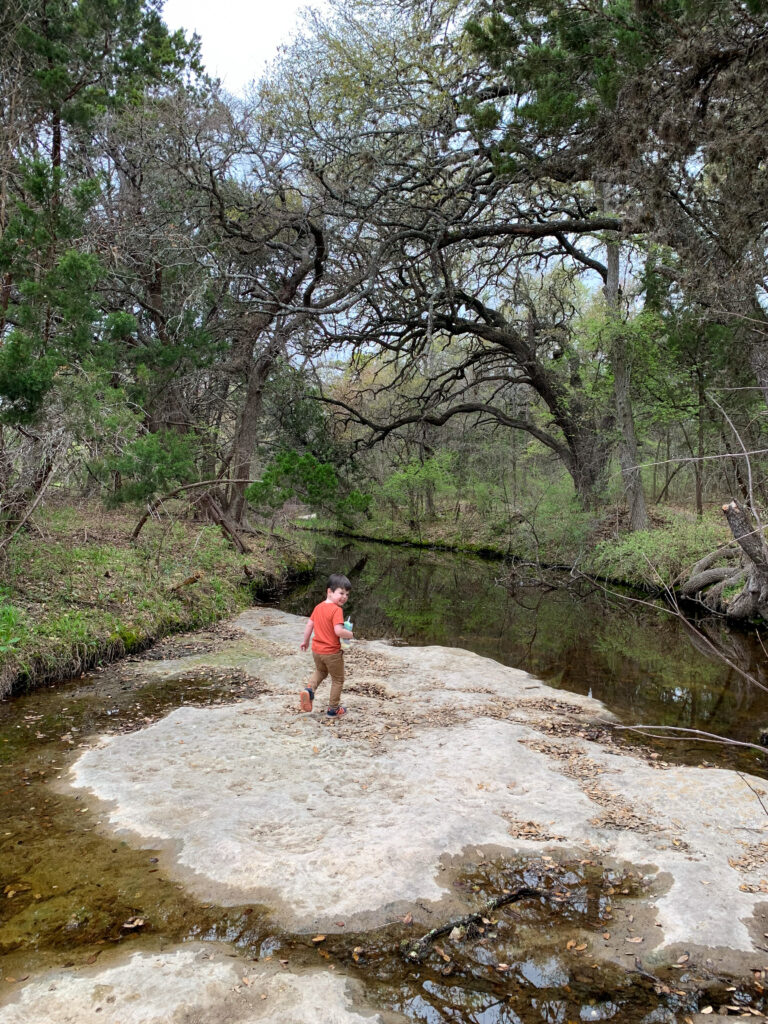 There are almost 6 miles of trails in this park, with the main loop clocking in around 2 miles. It's a very dog-friendly (and frisbee-friendly!) park, so you might run into other people enjoying this little haven in South Austin.
After a rain, there's water here, so prepare for some wet feet if you come with kids who can't resist a creek!
400 Grove Boulevard, Austin, TX 78741
There's more than 7 miles of trails, both shaded and with river views, in Roy G. Guerrero Metro Park. There's lots of space to explore on this 400 acres!
If you're wanting to swim, this is the park where you can find Secret Beach! Just be prepared for the dam to release, especially if you're visiting with kids!